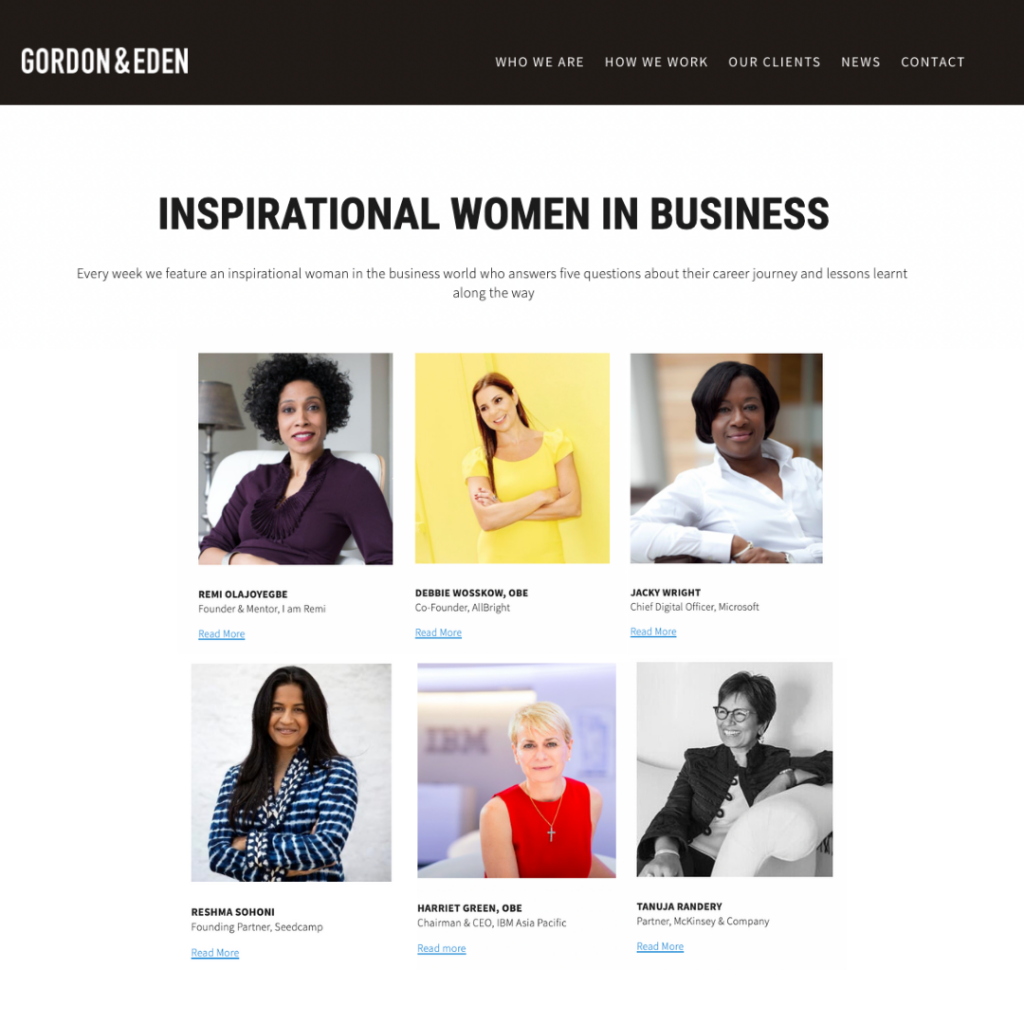 Every week Gordon & Eden feature an inspirational woman in the business world who answers five questions about their journey and lessons learned along the way. You can not be what you can not see', is the thinking behind this two year campaign. Whilst sharing praise and publicity can be a little bottom clenching, I am delighted to be featured as one of them.
You can read my full interview here to know more about my journey and some advice that's helped me.
Gordon & Eden, Founded by Sam Gordon and Sophie Eden are a digitally native Executive Search firm who have an outstanding track record of successfully hiring senior digital and technology leaders for the most ambitious start-up, scale-up and corporate businesses.
Stay safe and in touch.
Warmly,
Remi